In this course, Crowd Management, you will get crucial information on how to handle crowds and people during crises and emergencies. Traveling with several hundred, closer to a few thousand passengers, and being responsible for their lives is just a regular day within the shipping industry.
Therefore it is essential to know what's generally expected from the crew. During, for example, a fire, a grounding, electrical blackout, and more. How crowds and people are handled during an emergency could be the deciding factor in a matter of life and death.
The STCW regulation requires crowd management training for all personnel involved in crowd management. The primary purpose of this course is to provide knowledge of how to handle crowds and people in emergencies.
The course also focuses on human behavior and how to recognize some of the most common reactions during emergencies. During a crisis, people react differently. In a stressful situation, around 10% to 15% of a crowd will act irrational or become paralyzed, and a few persons will panic. In a stressful and critical situation, it is crucial to recognize the first signs a person shows to be able to handle it correctly.
---
Course author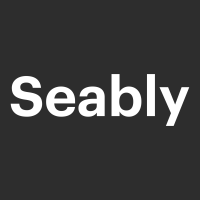 Seably
Seably is a learning platform for the maritime industry. We allow you to complete your training whether you are at home, in the office or on board your ship. The certificate is issued immediately after exam. We think that maritime training should be fast, affordable and easy. Therefore we built an online platform that allow you to complete the training for your onboard personnel whether you are at home, in the office or on board your ship. All you need is a computer, a webcam and a reliable internet connection.