It is a fundamental human right to not be subjected to threats, bad treatment or discrimination. In fact, this type of behavior is illegal. It is regulated by legislation such as the Swedish Discrimination Act. But it is often difficult to know where to draw the line. Or when to step in.
This training has been developed to increase understanding of the importance of equality and help to show where the limits are. The goal is that you who are conducting this training should reflect on how you and your colleagues act and from that support the victim and put a stop to it.
This training has been realized thanks to wide support and funding from Swedish Mercantile Marine Foundation. All organizations within the Swedish shipping industry are supporting this initiative Swedish Shipowners Association, SARF, SEKO, MOA, Linnæus University, Chalmers, Swedish Transport Agency, SUI
---
Course author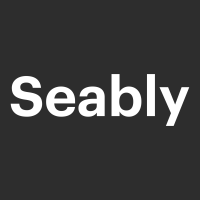 Seably
Seably is a learning platform for the maritime industry. We allow you to complete your training whether you are at home, in the office or on board your ship. The certificate is issued immediately after exam. We think that maritime training should be fast, affordable and easy. Therefore we built an online platform that allow you to complete the training for your onboard personnel whether you are at home, in the office or on board your ship. All you need is a computer, a webcam and a reliable internet connection.