When working on board, one is exposed to hazards and risks all the time. By raising awareness of the hazards, the likelihood can be decreased and thereby, also the potential risk. This course is intended to provide you with the fundamental knowledge of Risk Assessment onboard and give you a useful tool to handle potential risks.
Risk Assessment is important for many reasons and it's a fact that all accidents or incidents that are due to human error is one that could have been prevented. Considering approximately 60% to 80% of all accidents happen due to human error, we still have a lot to learn.
There are several techniques that you will go through in this course that you will be able to apply on your day to day operations. If we learn from mistakes and follow the four steps of risk assessment, can we reduce the risk to zero? What do you think?
This course consists of three lessons followed by control questions. Those who successfully complete the course should be able to demonstrate enough knowledge to perform Risk Assessments onboard ships.
---
Course author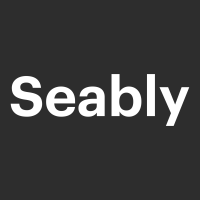 Seably
Seably is a learning platform for the maritime industry. We allow you to complete your training whether you are at home, in the office or on board your ship. The certificate is issued immediately after exam. We think that maritime training should be fast, affordable and easy. Therefore we built an online platform that allow you to complete the training for your onboard personnel whether you are at home, in the office or on board your ship. All you need is a computer, a webcam and a reliable internet connection.