Ship owners and managers generally strive to maintain a high level of structural integrity aboard their ships. To maintain this level, the ship's crew and shore staff should perform inspections of the hull structure on a regular basis, to assess the hull condition.
In this course, you will learn about maintenance and repair and how to properly inspect the tank conditions.
Inspections and surveys are also carried out by classification societies, insurers, vetting agencies, cargo surveyors, as well as port state, coastal state, and flag state authorities. It is in the interest of all these organizations to ensure the safe operation of the ship, and see that it is properly maintained.
---
Course author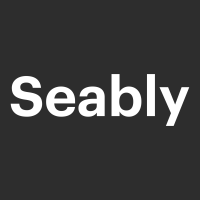 Seably
Seably is a learning platform for the maritime industry. We allow you to complete your training whether you are at home, in the office or on board your ship. The certificate is issued immediately after exam. We think that maritime training should be fast, affordable and easy. Therefore we built an online platform that allow you to complete the training for your onboard personnel whether you are at home, in the office or on board your ship. All you need is a computer, a webcam and a reliable internet connection.