The purpose of this coures is to increase the knowledge of those who work with scaffoldings and to ensure a safe work environment. Unfortunately, accidents and injuries are not unusual around scaffoldings, and fall accidents are the most common cause of death in the construction industry.
The need for proper training is therefore evident, and the Swedish Work Environment Authority (Arbetsmiljöverket) has imposed sanctions on all companies violating the requirement for training. While this course is based on shore-side activities, it is very much applicable to vessels.
You are given a theoretical understanding of how to erect, modify, work on, and dismantle scaffoldings with a working height of two to nine meters. Risk assessment, ergonomics, and the provisions for working on scaffoldings are covered in this training.
---
Course author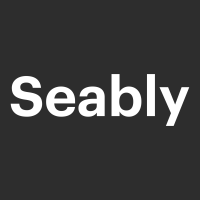 Seably
Seably is a learning platform for the maritime industry. We allow you to complete your training whether you are at home, in the office or on board your ship. The certificate is issued immediately after exam. We think that maritime training should be fast, affordable and easy. Therefore we built an online platform that allow you to complete the training for your onboard personnel whether you are at home, in the office or on board your ship. All you need is a computer, a webcam and a reliable internet connection.