Falling to a lower level is one of the most common workplace accidents, and it can be fatal to fall from even a low height. Working at Height is a course intended to give a basic knowledge of personal falling protection. When do you need to protect yourself or your employees from falling, how do you do it, and what equipment do you need?
Working at Height explains the basics of the risks of falling and the physics behind the need for proper falling protection equipment. The equipment can also work as tools to improve the working environment and ergonomics of practical situations.
This course introduces the different components of correct personal falling protection equipment and gives the participant knowledge of how, when, and why falling protection is vital.
Working at height is based on provisions from The Swedish Work Environment Authority.
---
Course author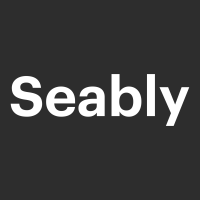 Seably
Seably is a learning platform for the maritime industry. We allow you to complete your training whether you are at home, in the office or on board your ship. The certificate is issued immediately after exam. We think that maritime training should be fast, affordable and easy. Therefore we built an online platform that allow you to complete the training for your onboard personnel whether you are at home, in the office or on board your ship. All you need is a computer, a webcam and a reliable internet connection.